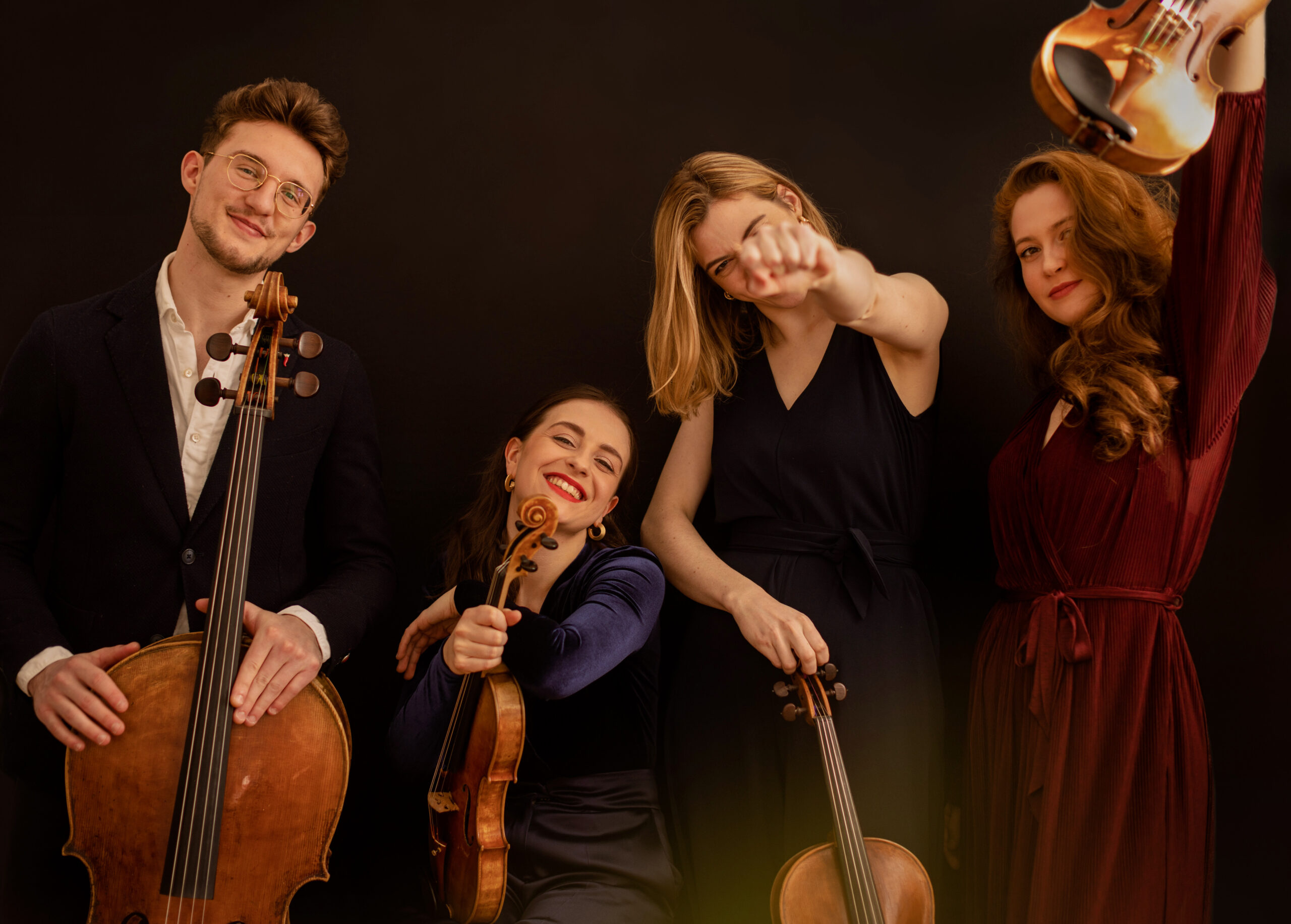 Hello and welcome to our website! We are the Javus Quartet. We, Marie, Alex and Oscar are three natives of Salzburg. We picked up our viola in Lower Bavaria. After more than 10 years in Austria, we consider Anuschka somewhat assimilated. We've known each other for a really, really long time.
We got to know each other when we were young at the Mozarteum in Salzburg. Alex and Marie even attended the same school class for 8 years. After our first joint chamber music experiences in a wide variety of formations, we finally found together in a quartet. Our first steps as a string quartet were accompanied by Lukas Hagen. As Marie's and Alex's professor at the Mozarteum and Oscar's father, he has had the greatest influence on our idea of sound. The quartet was really born in 2017 at a course in Basel with Eberhard Feltz. He worked with us for hours on a Shostakovich quartet. A new world opened up to us. Playing in a string quartet is demanding and a lot of work, both as a musician and on a personal level. At the same time, it gives us the opportunity to get to the core of music. We have the great privilege of working on the greatest works of chamber music on a daily basis.
Since Salzburg felt a bit small after some time , we decided in 2021 for Vienna as our "work city", where we study with Johannes Meissl. No matter where: the most important thing for us is that we can be on stage together and pursue our common love for chamber music.
The Javus Quartet is a string quartet from Salzburg consisting of violinists Marie-Therese Schwöllinger, Alexandra Moser, violist Anuschka Cidlinsky and cellist Oscar Hagen.
The four young musicians have been playing together in different formations for many years and founded the Javus Quartet in 2016. The quartet was significantly influenced in its development by Lukas Hagen, the first violinist of the Hagen Quartet, and is currently studying with Johannes Meissl at the mdw in Vienna and Günter Pichler at the Reina Sofia Madrid. The Javus Quartet also works with the foremost chamber music professors in the world. Of particular note are Eberhard Feltz, Hatto Beyerle, Gerhard Schulz, Valentin Erben, Rainer Schmidt and Thomas Adès, all luminaries of chamber music with rich experience in world-renowned quartet formations.
They have participated in the IMS Masterclass in Prussia Cove and masterclasses of ECMA, at the Isa Festival Semmering and Villa Musica Rheinland Pfalz, as well as at the Frenswegen Monastery, and have played at the Styrian Chamber Music Festival, Graffenegg Festival, Klangreisen Festival Salzburg, Mattseer Diabelli-Sommer, Allegro Vivo Festival, Klangreisen Salzburg, Kammermusikfestival Salzburg, and the Mondseer Musiktage, Pro Cultura Festival Lafnitz and Eggenfelden Klassisch.
Their chamber music partners include Valentin Erben of the Alban Berg Quartet and Jean and Agnes Sulem, with whom they performed at the Israel International Festival.
In addition to their busy concert schedule at home and abroad, the quartet was awarded the Hans Gel Prize in 2022, the Musica Juventutis Prize Vienna, the Zukunftsklang Award Stuttgart, and the Audience Award of the Irene Steels Wilsing Competition at the Heidelberger Frühling in 2020.
Highlights of the next season include concerts at the Vienna Musikverein, the Konzerthaus Wien, the Mozarteum Foundation and broadcasts on ORF.
Marie-Therese Schwöllinger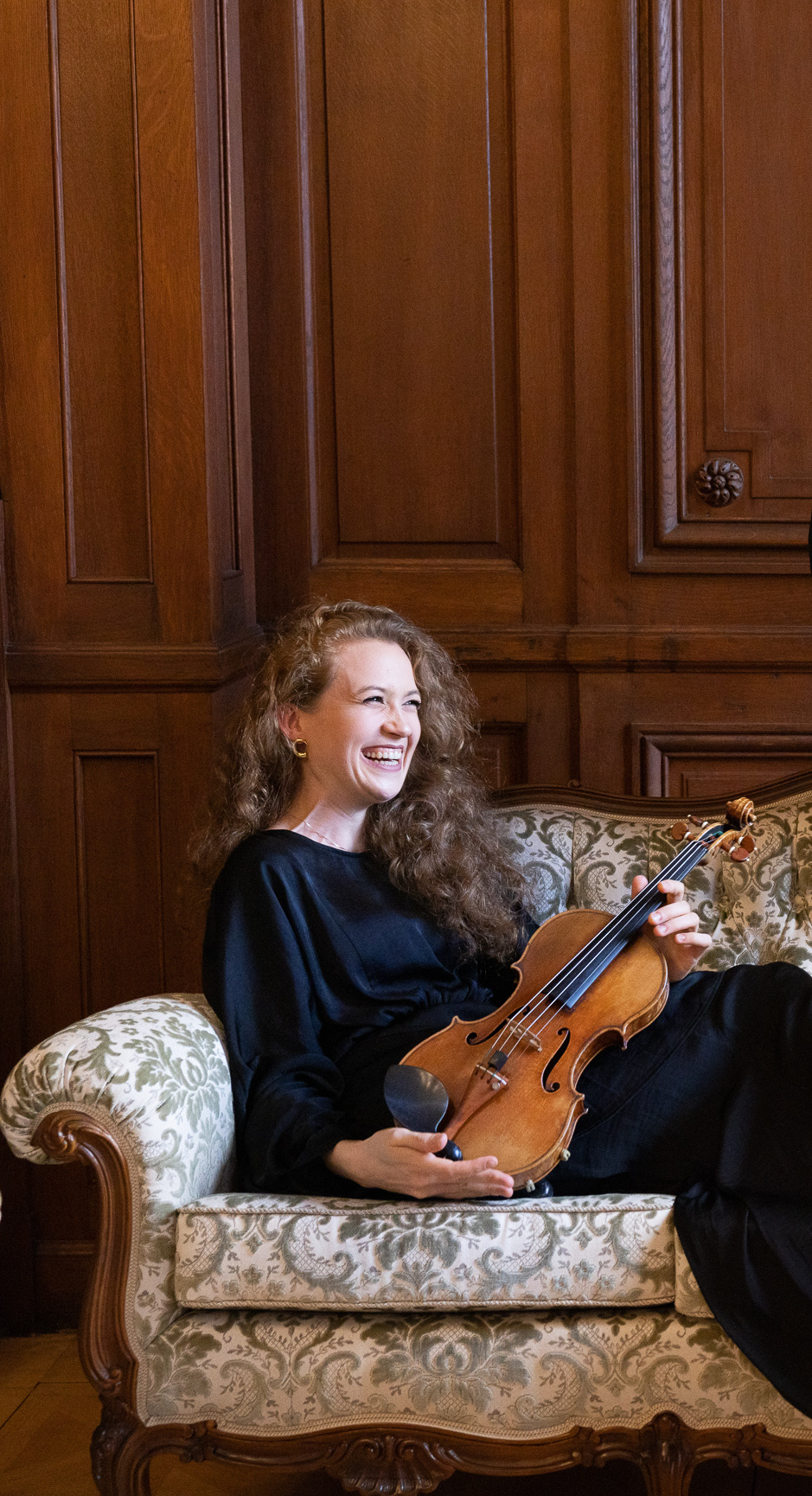 Marie-Therese Schwöllinger, born 1996 in Austria, violin, began her musical education at the age of 4. She studied with Lukas Hagen at the Mozarteum in Salzburg and with Stephan Picard at the Hanns Eisler University in Berlin. She is currently studying with Tobias Feldmann at the Würzburg University of Applied Sciences and with Peter Schuhmayer at the MDW in Vienna. Marie-Therese is a multiple first federal prizewinner at Prima la Musica and won the 2012 Ars nova competition in Trieste. She has performed with renowned orchestras such as the Gustav Mahler Youth Orchestra and the European Philharmonic of Switzerland. She has worked with conductors such as Kent Nagano, Christoph Eschenbach, Philippe Jordan and Daniel Harding and performed in the most important halls in Europe. She also took part in the IMS Prussia Cove and the Angelika Prokopp Academy of the Vienna Philharmonic. Marie-Therese received important (chamber) music impulses from Rainer Schmidt, Eberhard Feltz, Hatto Beyerle and Leonidas Kavakos, among others. She has been invited to the Kronberg Academy, the Verbier Festival, the Aurora Festival, the Montecastelli Music Festival and Eggenfelden Klassisch, among others. There she made music with musicians such as Lukas Hagen, Clemens Hagen, Veronika Hagen, Iris Juda, Hanna Weinmeister, Herbert Schuch, Jean and Agnes Sulem. Marie-Therese Schwöllinger is a member of the Musethica program and has been a scholarship holder of the Landesstiftung Villa Musica Rheinland-Pfalz since the 2022/23 season. She plays a violin made by Stefan-Peter Greiner (Bonn, 2005).
Alexandra Moser received her first violin lessons at the age of four at her own request. Soon she became a student at the Mozarteum University in Salzburg in the preparatory class of Prof. Lukas Hagen. International solo performances with regional orchestras such as the Salzburg Philharmonic and the Salzburg Chamber Youth Orchestra followed. In November 2018 she completed her bachelor's degree at the Mozarteum Salzburg in the class of Prof. Lukas Hagen with distinction. She has been studying at the Basel Music Academy with Prof.Barbara Doll since autumn 2019. She received additional musical impulses from Nora Chastain, Rainer Schmidt, Pierre Amoyal, Friedemann Eichhorn, Vadim Gluzman and Guy Braunstein. Her passion is chamber music. She is a regular guest at international festivals, where she performs chamber music with well-known musicians such as Lukas Hagen, Valentin Erben, Barbara Doll and Alena Baeva.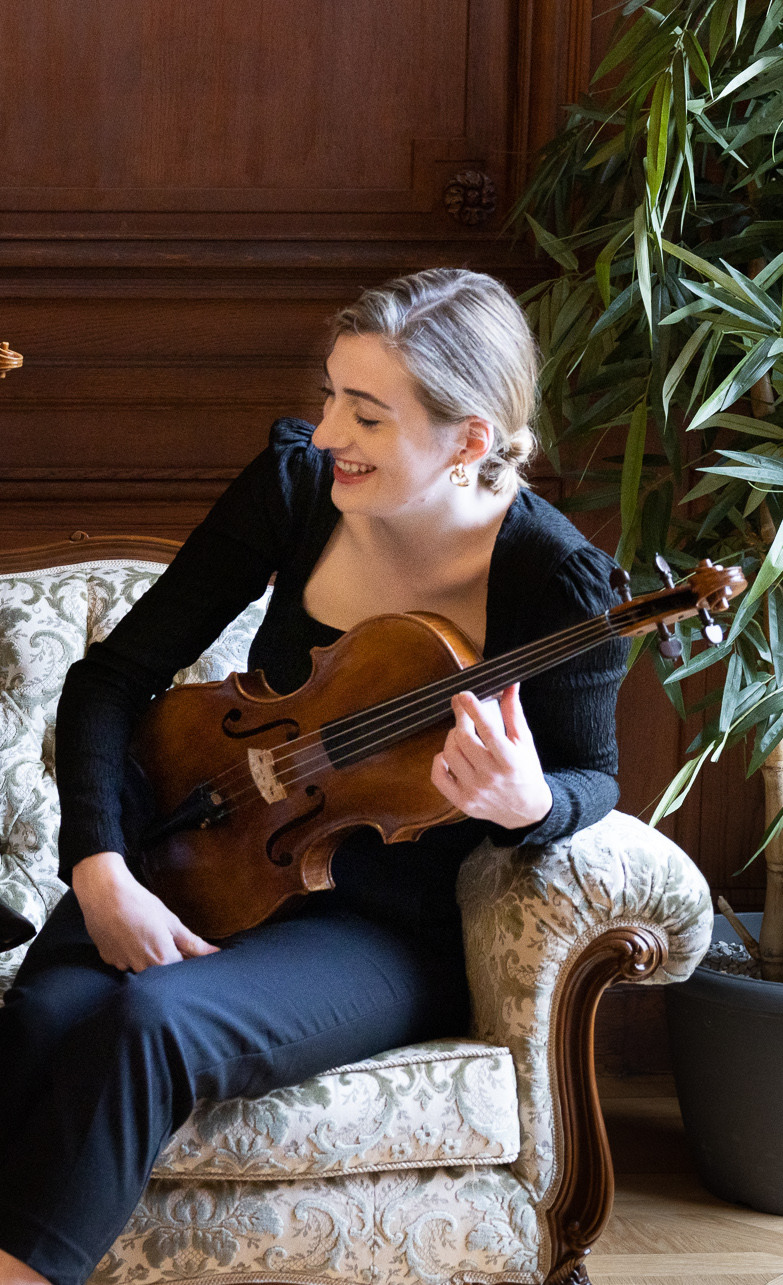 Born in Germany in 1996, Anuschka Cidlinsky studied with Thomas Riebl at the Mozarteum Salzburg and Nobuko Imai in Amsterdam. She won second prize at the Dutch National Viola Competition and first prize at the International Strings Competition in Berlin. She received musical impulses from Tabea Zimmermann and Hariolf Schlichtig. Anuschka plays a lot of chamber music, including with Maxim Vengerov, Valentin Erben, Martin Beaver, Martin Stadtfeld, Jean Sulem and Boris Garlitsky. She is a scholarship holder of the Villa Musica Chamber Music Academy and has performed at world-renowned festivals such as Kronberg Academy's Mit Musik Miteinander, Rheingau Festival, Open Chamber Music Prussia Cove, Salzburg Festival, Menuhin Festival in Gstaad and the Verbier Festival.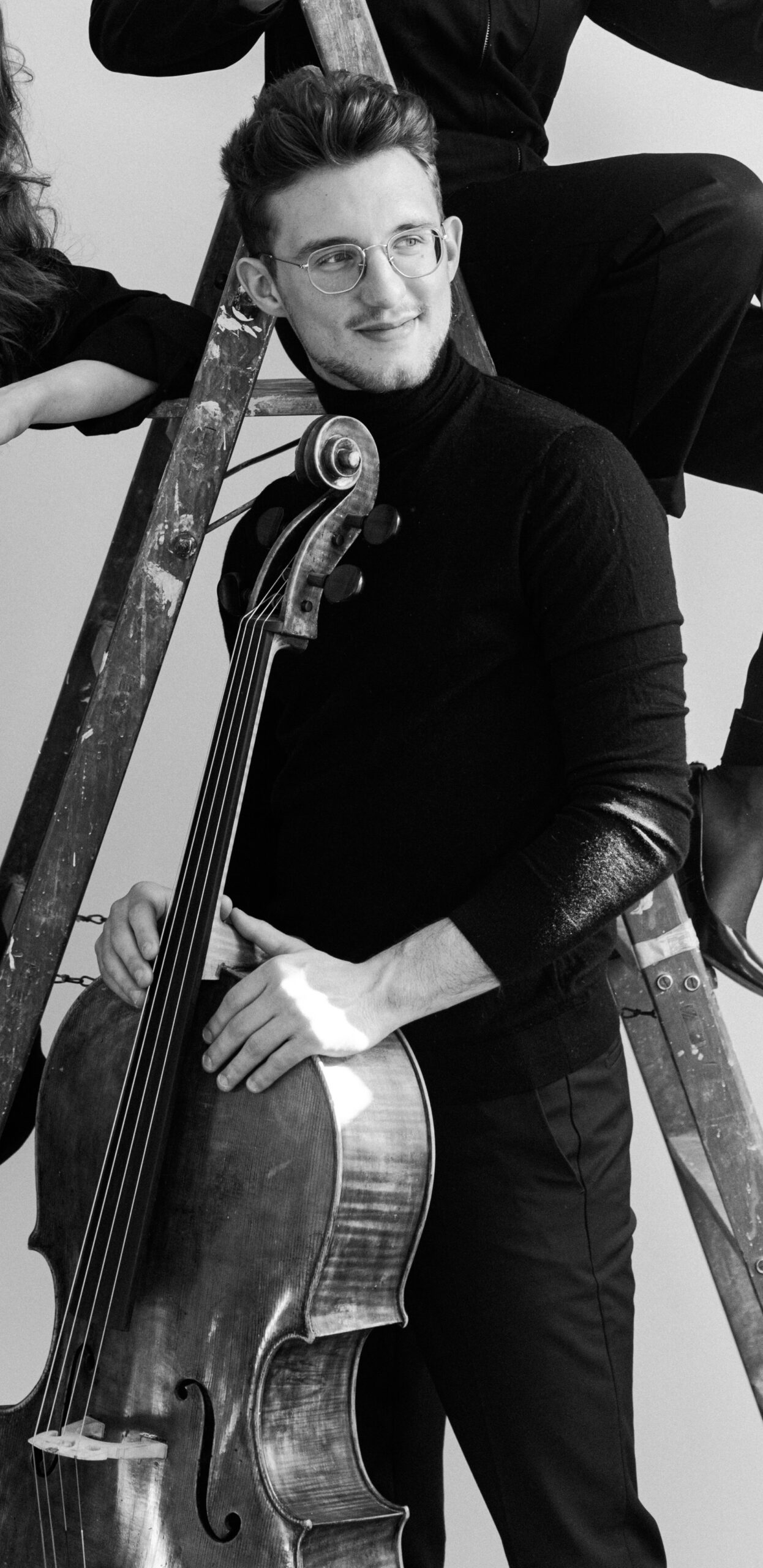 Oscar Hagen was born in Salzburg in 1996. He studied at the Mozarteum in Salzburg with Giovanni Gnocchi and in 2017 moved to the University of Music and Performing Arts in Vienna with Stefan Kropfitsch. In the summer of 2015, she won 1st prize at the Premio Crescendo competition. In 2015 and 2016 Oscar was a member of the Gustav Mahler Youth Orchestra and in 2017 and 2019 he took part in the Summer Academy of the Mahler Chamber Orchestra. He won the audition for the Academy of the Tonkunstler Orchestra for the 2018/2019 season.